---
Share the article to your friends
---
Do we remember how we operated when there was no internet? It is really baffling to understand life before all these mobile phones and millions of applications that help each day become so easy. Nowadays, there is a mobile app for everything. Smartphones and mobile apps have become a necessity in today's world. The Government of India knows it very well as it had launched a Digital India initiative which is being promoted from time to time. Several apps are launched in order to benefit the citizens. In the beginning, mobile was primarily used as a mode of communication, but the Government agencies today find it very helpful to not only disseminate crucial information but also to deliver citizen services "Anytime, Anywhere". Mobiles are now being used to deliver services like health, education, banking, commercial services, and so on. A Government Mobile Applications Store (m-AppStore) has also been developed by DeitY as part of Mobile Seva initiative. The m-AppStore currently hosts over 240 live mobile applications, such as the Polling Station Location app for the Election Commission of India that has been used to map polling stations in the country.
In this series we will provide details and our reviews on the most useful mobile apps launched by Government of India, which can be useful for most citizens for various government services and initiatives.
mParivahan:
Forgetting your driving license while driving can be a real nightmare. Don't worry, Govt. has launched mParivahan – that empowers citizen with instant access to various information, services and utilities related to the Transport Sector. One of the services that the app excels in the way, it helps in saving local copies of the virtual DL or RC copies which can be shown on the mobile app. mParivahan is an app that has revolutionized the concept of traffic safety in addition to ensuring consumer facilitation. It offers you access to several services, information, and utilities. The app comes with additional functionalities. Some of the functions worth mentioning include reporting road accidents and traffic violations. The mParivahan app can be used for a host of services advanced tools, utilities, and services. More services will be added as the app is updated.
Key features of the app are:
You can save local copies of the virtual DL or RC copies
You can get information of your car in case it has been towed
You can locate nearby RTO
You can get traffic status as well
If you have witnessed a road accident, you can upload the details of the location along with the picture, which will help in coordination between the police and ambulance.
You can also report traffic violations by uploading the picture on the app.
You can find details of any parked, accidental or theft vehicle by just entering the registration number.
You can verify the age and registration details of a second-hand vehicle.
How to Get Your DL and RC on mParivahan?
Well, one of the best features that the mParivahan excels in the ability to get your virtual DL and RC on the phone. In fact, the app lets you find the details about any DL and RC details as long as you know the Vehicle registration number or driving license number. Steps involved in getting the details of DL or RC are explained here below -
Launch the app and tap on the appropriate option depending on whether you want to check DL or RC.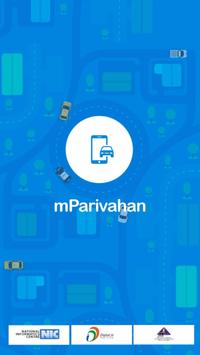 Enter the DL or RC number in the space provided.
Wait for a while till the app searches for the details and displays the RC or DL in the virtual format.
Scroll down and tap on Save To My Dashboard.
The traffic authorities will be able to verify your DL details using the QR code. Please note that if you want to save it to the dashboard so that you will have the virtual copies of the documents, you will need to enter confirmation details. In case of DL, enter the date of birth as on the DL and for RC, you will need to enter the last 4 digits of engine number and chassis number.
Concluding Remarks:
Well, the app should be an excellent option to carry your DL around or verifying your RC details. In fact, the app is useful when you are about to buy a second-hand vehicle so that you can check the registration details before buying. You would also be able to find details of parked or stolen vehicles. The app can also help you verify the owner details of the vehicles in cases of accidents.

mParivahan is indeed the first step towards making use of the technology for practical purposes. However, it is currently available only on google play store, ios users will still have to wait to avail the services of the app on their iphone. We would definitely look forward to seeing further improvements to the app so that it can address all your traffic woes and make your travels stress free and paperless.
Posted by : Bhawana maurya
Very informative. Nicely covered information information of smart grid. Waiting for more details on this. Please keep posting.
Posted by : Pawan Kumar Tiwari
Very Important & Useful Information for Everyone...!